The publicly available outcomes of the SAWYER project are listed below.
Technical documents
---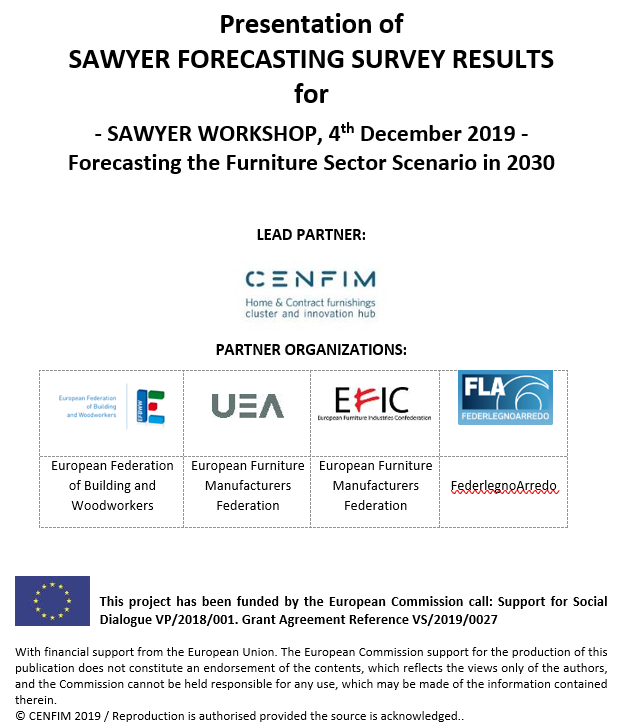 The SAWYER forecasting survey results
This document presents the detailed outcomes of the SAWYER Forecasting Survey, responded by 51 experts in Circular Economy and Furniture sector from 15 EU countries. It evaluated the probability and the impact of 49 forecasted evolutions among Voluntary, Legal instruments and other policies and strategies.
Downloads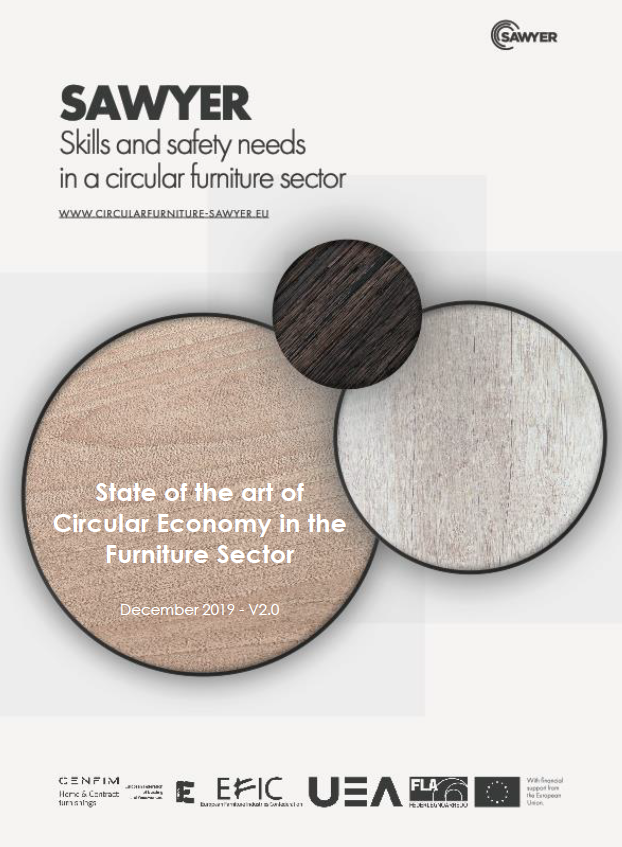 The State-of-the-art of circular economy in the furniture sector
This document analyses the current status of the circular economy within the furniture sector in Europe and Spain (some other EU countries will follow), it mainly focuses on the level of deployment of selected legislative and voluntary instruments, which can act as promoters of the circularity in this sector.
Downloads
---
Dissemination materials
---